Our Mission is to Give Hope, Save Lives and Reduce Suffering !
Every day millions of people around the world are being diagnosed with the very same diseases and are forced to try and figure out what to do on their own, each person reinventing the wheel as they go. The information they receive is usually limited or overly complex, and most are overwhelmed and in shock. By bringing these people together to support each other and to share their experiences and knowledge about the latest treatment options, WeHeal.org is driving healthcare to a new level and giving hope to those in despair. Now with WeHeal.org, patients, families, advocates and caregivers have a community they can join to immediately start networking and sharing information. WeHeal also features strategic guides which walk patients through specific steps designed to maximize their chances of success and survival.
Our new patient services website WeHeal.org is the perfect name for our mission! In addition to patient strategy guides and disease specific assistance that we have been providing patients for over a decade, WeHeal.org patient communities will provide anyone confronted with a serious or terminal illness with a turnkey support network and a place to seek up to date treatment information from others around the world who have the same diagnosis and are fighting the same fight!
By bringing patients together, we hope to create a landscape that will empower people to become proactive in all areas their lives and a vehicle for those who are passionate about helping others. By encouraging the sharing of information on things like new less invasive treatments and medications, we hope to change the way that medical technologies are developed and drive that demand from the patient's perspective, not simply by what is going to be most profitable for a large corporation. WeHeal.org is the beginning of medicine by the patient, for the patient!
---
ERIC'S STORY
"Eric Drew was told by every major medical center in the US that he was 100% terminal and that nothing could be done. He refused to accept this in spite of the odds, and fought to find the treatment that saved his life while fighting for others as well! He is not only a leukemia (ALL) survivor, but one the first adults in the world to survive a stem cell transplant from the umbilical cord of a newborn baby. Eric now has the blood of a baby girl, and his miraculous survival in the face of such odds has inspired millions. He is a keynote speaker, writer, entrepreneur and consumer and medical advocate. Eric has been featured on many TV and radio shows including, CNN, NPR, Montel Williams, Dateline NBC, Geraldo,"The Big Idea" with Donny Deutsche, FOX News, ABC News and more, as well as in hundreds of publications including New York Times, Wall Street Journal, Huffington Post, and Discover Magazine. His story continues to gain momentum in the international press, and tens of thousands look to Eric and his story for inspiration and hope. READ MORE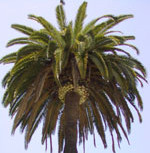 Thanks so much for your time on the phone on Friday and for your great work. I appreciate what you do and your offer of support for my sister. With Gratitude, Mike - Novato, California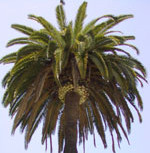 Thank you Eric Drew Foundation so much for your support! I will be forever grateful to you for responding to my e-mail and doing your best to help my brother with his cancer. It is so valuable to have someone that is willing to help in a desperate situation and give us hope! Just offering what help and support you could meant alot. Thanks Drew. Keep fighting for people like my brother. The world is a better place for all you do.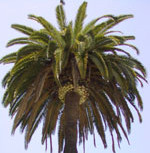 Thanks for sharing Eric and being one of the dedicated good guys! We can all make a huge difference, if we try, and you are a leader and inspiration in that department.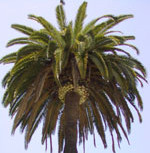 When my friend Yadith became ill with the same decease Eric suffered, shewas devastated and was having no luck with local doctors who were sendingher home to die with hospice care. I had heard about Eric's story anddecided to contact him and see if he could give her some hope, and heoffered to talk with her and help in any way he could. He not only talkedwith her, he lifted her spirit and gave her the strength that she needed tocontinue fighting this decease. He found a transplant treatment for her inanother city and she was accepted right away as ...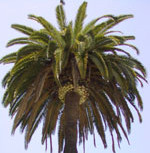 Eric,you've given me great encouragement and I do believe that your miracle is the key for the second,the third and the more miracle others might have faith to create. you are teaching me that no matter how difficult our life is,we must hang in like you did and never give up.Sun – Beijeng China,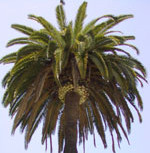 You are a truly amazing man, Eric. The strength and determination you have had throughout this surreal decade is unbelievable. If I had half the strength you do, I would be proud. And still, I know 100% that the almost insurmountable challenges you have faced have been part of some strange journey that will lead to something great. Brenda – Saratoga CA,