Visit and Join the WeHeal Ankylosing Spondylitis Community
For more information, see: Mayo Clinic | Wikipedia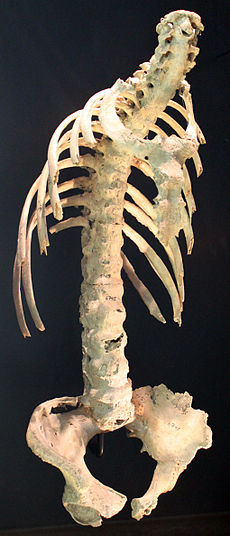 Ankylosing SpondylitisThis is an inflammatory disease that can cause some of the vertebrae in your spine to fuse together. This fusing makes the spine less flexible and can result in a hunched-forward posture. A severe case of ankylosing spondylitis can make it impossible for you to lift your head high enough to see forward. It affects men more often than women. Signs and symptoms of ankylosing spondylitis typically begin in early adulthood. Inflammation also can occur in other parts of your body — such as your eyes and bowels.
Visit and Join the WeHeal Ankylosing Spondylitis Community
For more information, see: Mayo Clinic | Wikipedia
---
WeHeal is very grateful to our valued sources of information which include Wikipedia, WebMD, ClinicalTrials.gov, Cancer.gov, Infoplease, and the US CDC (Center for Disease Control).