Please Visit and Join the WeHeal Baldness
Information and References: WebMD | Wikipedia
Clinical trials: Clinicaltrials.gov | In Clinical Trials | EU Clinical Trials Register | WeHeal Guide to Researching Clinical Trials
Search Clinical Trials
Patient Resources and Related Organizations: Hairloss.org | American Hair Loss Association | Hair Loss During Cancer Treatment resources
News and Media: News-Medical.net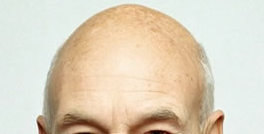 Hair loss, also known as alopecia or baldness, refers to a loss of hair from part of the head or body. Common types include: male-pattern hair loss, female-pattern hair loss, alopecia areata, and a thinning of hair known as telogen effluvium. The cause of male-pattern hair loss is a combination of genetics and male hormones, the cause of female pattern hair loss is unclear, the cause of alopecia areata is autoimmune, and the cause of telogen effluvium is typically a physically or psychologically stressful event. Telogen effluvium is very common following pregnancy.[3]
Please visit and Join the WeHeal Baldness Community
---
WeHeal is very grateful to our valued sources of information which include Wikipedia, WebMD, ClinicalTrials.gov, Cancer.gov, Infoplease, and the US CDC (Center for Disease Control).