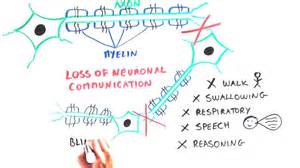 Visit and Join the WeHeal Metachromatic Leukodystrophy Community
Information and References: MayoClinic | Wikipedia | Healthline.com
Patient Resources and Related Organizations: MLD Foundation
News and Media: News-Medical.net | NIH
Clinical Trials: Clinicaltrials.gov | In Clinical Trials | EU Clinical Trials Register | | WeHeal Guide to Researching Clinical Trials
Search Clinical Trials
Metachromatic leukodystrophy (MLD) is part of a larger group of lysosomal storage diseases, some of which are progressive, inherited, and neurodegenerative disorders (metachromatic leukodystrophy included). Four types of metachromatic leukodystrophy occur with varying ages of onset and courses (ie, late infantile, early juvenile, late juvenile, adult). All forms of the disease involve a progressive deterioration of motor and neurocognitive function.
Visit and Join the WeHeal Metachromatic Leukodystrophy Community
WeHeal is very grateful to our valued sources of information which include Wikipedia, WebMD, ClinicalTrials.gov, Cancer.gov, Infoplease, and the US CDC (Center for Disease Control).