Visit and Join the WeHeal Squamous Cell Carcinoma
For more information, see: MayoClinic | Wikipedia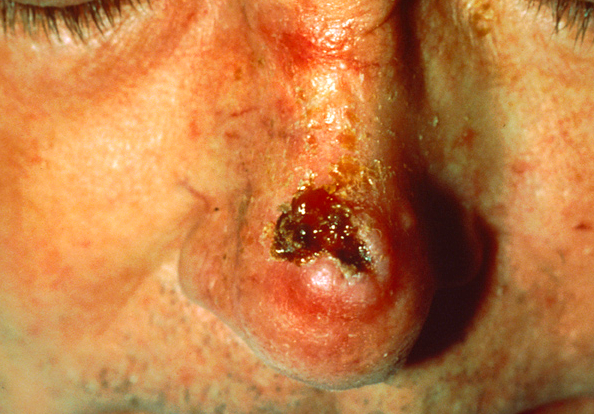 This is a form of skin cancer. Untreated, squamous cell carcinoma can grow large or spread to other parts of your body, causing serious complications.
Visit and Join the WeHeal Squamous Cell Carcinoma
For more information, see: MayoClinic | Wikipedia
---
WeHeal is very grateful to our valued sources of information which include Wikipedia, WebMD, ClinicalTrials.gov, Cancer.gov, Infoplease, and the US CDC (Center for Disease Control).