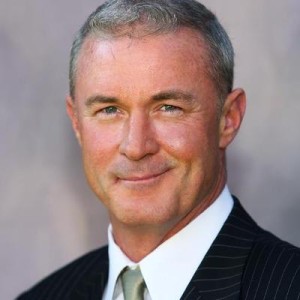 ERIC DREW – Founder / Spokesperson / Chairman / Patient Advocate. Eric is currently serving his 11th year as chairman of the EDF. Although he is busy with his professional career managing a variety of domestic and international companies and investments, his passion is helping people who are struggling to survive like he was. He spends many hours each day consulting individual patient cases and promoting the foundation bearing his namesake. He still has substantial medical issues to deal with resulting from his extensive treatment but doesn't let it slow him down. He enjoys golfing, hiking, lecturing and traveling the world empowering people and giving hope along the way.

RUTH INEZ HARING – Executive Director. Ruth is the Past-President and current board member at US Chess (USChess.org) and a board member at CalChess (CalChess.org) both 501(c)(3) organizations for chess players and supporters. Ruth comes to the EDF from a rich Silicon Valley background. From US Chess to working at IBM and Ebay on mergers and acquisitions worldwide, her non-profit governance, technical background and enterprise project management skills perfectly match the foundation's mission.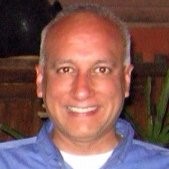 PUNEET WADWHA Founding Board Member / Technology Investor – Puneet was a Los Gatos resident who knew Eric prior to his diagnosis. He helped inspire and launch the foundation in 2003 and championed many of the initial projects websites. Through his expensive professional network, Puneet has been a solid backbone of the EDF since it's inception. As an investor and managing partner in several technology companies, He currently resides in San Juan Puerto Rico where he continues to advocate and promote the foundation he helped create.
AMY BETH HANSMAN Board Member / Treasurer / CPA – As a CPA and partner in a Silicon Valley Accounting Firm, Amy Beth brings a professional financial perspective to the board. She is currently serving her 6th year as a board member for the EDF. She has given endless hours of her time to volunteering for the foundation, serving on the Trek-for-Treatments Event Committee several years in a row. Â Her passion for helping others and her dedication to this foundation continues to drive us forward toward accomplishing our global mission.
VIJAY KAMMA Board member / Philanthropist / Silicon Valley Visionary – As a Silicon Valley technology guru currently serving a high level position at Cisco Systems, Vijay is involved in a number of Silicon Valley based philanthropic organizations and dedicates and great deal of time to helping others. Vijay brings a large corporate perspective to the foundation and as well as his extensive network of contacts for both technology applications as well as corporate funding possibilities.
JONATHON WEISNETH Event Coordinator & Head of Fundraising Programs -Jonathon brings his extensive experience in event production to coordinate our fundraising events and marketing efforts. He is a Palm Springs California native and his extensive philanthropic contact serve to bring top fundraising events to the foundation. Jonathon's marketing expertise and contacts has been crucial to the launching of the new WeHeal.org online patient services. He is leading the production of key media events such as the launch of the We Heal site and an annual foundation golf tournament.
MONICA POPA Foundation Administrator – Monica wears many hats for the foundation and is the glue that holds the organization together. Handling our corporate paperwork, managing internal finances, and essentially doing everything that needs to be done, she is heavily relied upon and greatly appreciated!