[ezcol_1fifth id="" class="" style=""]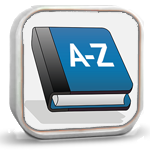 Find Information on a Specific Disease
[/ezcol_1fifth][ezcol_1fifth id="" class="" style=""]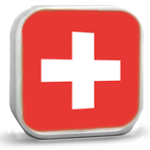 Things Every Patient Should Know
[/ezcol_1fifth][ezcol_1fifth id="" class="" style=""]
Creative ways to find the needle in the haystack
[/ezcol_1fifth][ezcol_1fifth id="" class="" style=""]
Learn How to Search Clinical Trials
[/ezcol_1fifth][ezcol_1fifth_end id="" class="" style=""]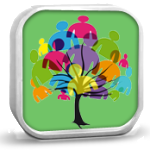 Learn from others who are fighting the same fight!
[/ezcol_1fifth_end]

Welcome to the WeHeal Research Center

Researching and learning everything you possibly can about your treatment options and the science behind them will maximize your chances of a favorable outcome. Whether that be increasing your quality of life or increasing your chances of survival itself, gathering all the information possible will allow you to evaluate which path forward will be the best option for your individual situation.
Because curing patients of their disease, even if that word applies, is generally not as profitable as treating the symptoms or keeping the disease at bay for as long as possible, patients are often never informed of potential cures especially if they can be considered "experimental". Many treatments are not cure centered but rather keep patients in a perpetual state of treatment or focus on symptom management. Why, because if you are in the medical business it is much more profitable to keep patients under care for prolonged periods of time to maximize revenue. For example, cancer care and management is a trillion dollar business. Even if a new cure was invented, do you think the trillion dollar industry would simply accept defeat and close their billion dollar businesses after all the money spent on research and development of new symptom medications and chemotherapies? Would the tens of thousands of oncologists and other medical professionals who spent hundreds of thousands of dollars and half their lives in medical school just throw in the towel, close their practices and look for other employment? Doubtful! Even if there was a magic bullet out there for your disease or condition, it could take decades before it was readily accepted by the medical establishment as a "standard of care". Only by doing your own research and becoming your own expert can you be assured that you are getting the most advanced and least invasive treatment possible.
In this section of the EDF Patient Strategy and Resource Center, we will introduce you to some the main sources of disease and treatment information available. The amount information may seem overwhelming, but we will guide you on where to target key pieces of information that are relevant to your situation.
We are constantly seeking to add information and resources to this section of the WeHeal Patient Services, both general and disease specific. You feedback, suggestions, requests and additions to this information are greatly appreciated!