Hypopharyngeal Cancer aka Throat Cancer
Visit and Join the WeHeal Throat Cancer Community
For more information, see: Cancer.net | Wikipedia | MayoClinic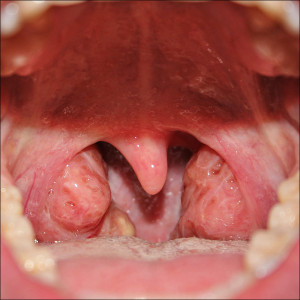 Cancer that forms in tissues of the pharynx (the hollow tube inside the neck that starts behind the nose and ends at the top of the windpipe and esophagus). Throat cancer includes cancer of the nasopharynx (the upper part of the throat behind the nose), the oropharynx (the middle part of the pharynx), and the hypopharynx (the bottom part of the pharynx). Cancer of the larynx (voice box) may also be included as a type of throat cancer. Most throat cancers are squamous cell carcinomas (cancer that begins in thin, flat cells that look like fish scales). Also called pharyngeal cancer.
Visit and Join the WeHeal Throat Cancer Community
For more information, see: Wikipedia | MayoClinic
---
WeHeal is very grateful to our valued sources of information which include Wikipedia, WebMD, ClinicalTrials.gov, Cancer.gov, Infoplease, and the US CDC (Center for Disease Control).