Visit and Join the WeHeal Japanese Encephalitis Community
For more information, see: CDC | Wikipedia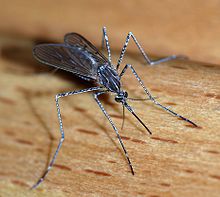 Japanese Encephalitis: Japanese encephalitis is a mosquito-borne disease endemic in Asia. Around 50,000 cases occur each year; 25% to 30% of all cases are fatal.
Visit and Join the WeHeal Japanese Encephalitis Community
For more information, see: CDC | Wikipedia
---
WeHeal is very grateful to our valued sources of information which include Wikipedia, WebMD, ClinicalTrials.gov, Cancer.gov, Infoplease, and the US CDC (Center for Disease Control).