Primary sclerosing cholangitis (PSC)
Visit and Join the WeHeal PSC Community
For more information, see: MayoClinic | Wikipedia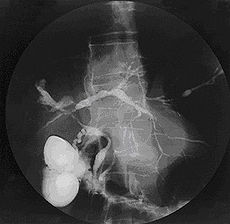 This is a disease of the bile ducts in your liver. The term "cholangitis" in primary sclerosing cholangitis refers to inflammation of the bile ducts, while the term "sclerosing" describes the hardening and scarring of the bile ducts that result from chronic inflammation. PSC is a progressive disease that leads to liver damage and, eventually, liver failure. Liver transplant is the only known cure for primary sclerosing cholangitis, but transplant is typically reserved for people with severe liver damage.
Visit and Join the WeHeal PSC Community
For more information, see: MayoClinic | Wikipedia
---
WeHeal is very grateful to our valued sources of information which include Wikipedia, WebMD, ClinicalTrials.gov, Cancer.gov, Infoplease, and the US CDC (Center for Disease Control).