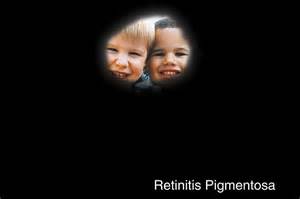 Please Visit and Join the WeHeal Retinitis Pigmentosa Community
Information and References: Wikipedia | NIH
Patient Resources and Related Organizations: RP International Foundation Foundation
News and Media: News-Medical.net
Clinical trials: Clinicaltrials.gov | In Clinical Trials | EU Clinical Trials Register | WeHeal Guide to Researching Clinical Trials
Search Clinical Trials
Retinitis pigmentosa (RP) refers to a group of inherited diseases causing retinal degeneration. The cell-rich retina lines the back inside wall of the eye. It is responsible for capturing images from the visual field. People with RP experience a gradual decline in their vision because photoreceptor cells (rods and cones) die. Forms of RP and related diseases include Usher syndrome, Leber's congenital amaurosis, rod-cone disease, Bardet-Biedl syndrome, and Refsum disease, among others.
Please Visit and Join the WeHeal Retinitis Pigmentosa Community
---
WeHeal is very grateful to our valued sources of information which include Wikipedia, WebMD, ClinicalTrials.gov, Cancer.gov, Infoplease, and the US CDC (Center for Disease Control).