Visit and Join the WeHeal Sciatica
For more information, see: MayoClinic | Wikipedia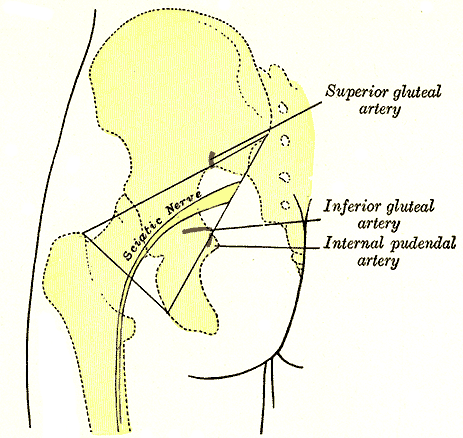 "Sciatica refers to pain that radiates along the path of the sciatic nerve — which branches from your lower back through your hips and buttocks and down each leg. Typically, sciatica affects only one side of your body.
Sciatica most commonly occurs when a herniated disk or a bone spur on the spine compresses part of the nerve. This causes inflammation, pain and often some numbness in the affected leg.
Although the pain associated with sciatica can be severe, most cases resolve with just conservative treatments in a few weeks. People who continue to have severe sciatica after six weeks of treatment might be helped by surgery to relieve the pressure on the nerve. "
Visit and Join the WeHeal Sciatica
For more information, see: MayoClinic | Wikipedia
---
WeHeal is very grateful to our valued sources of information which include Wikipedia, WebMD, ClinicalTrials.gov, Cancer.gov, Infoplease, and the US CDC (Center for Disease Control).